Sculpt your ideal body, free your true self, transform your life.

yoga
Yoga is very much mandatory to focus on both your mental and physical health. 

meditation
Meditating on a daily basis is one of the best ways to burn out your stress and depression. 

pilates
Practice different yoga postures and gain a lot of flexibility.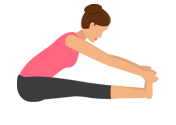 vinyasa class
Now with this pose gain a flat tummy without much of workout. 
Triangle pose
The basic position with which yoga types work. 
Half moon pose
Half moon pose helps you gain a lot of flexibility and ensures better blood circulation. 
Tree pose
The Indianised version of the same yoga position calls it the salutation to the Sun. It focuses on the well-being of the whole body.
Exercise
The best way to keep yourself healthy and fit. 
Stretching
Helps you with the flexibility of your muscles and also a simple way to relax and ward off stress. 
Running
One exercise that is so far the best way to activate your whole body into working.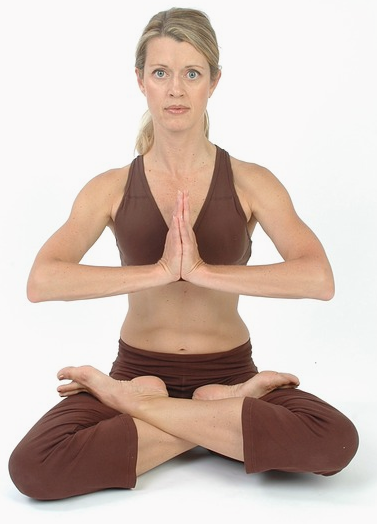 JOIN US FOR A FREE 1-WEEK TRIAL
We are 100% sure that you will experience a better lifestyle with our courses.
Life can screw us up most of the time and we are hurdled upon the thoughts of things that we should have done. There are people out there who are really into fitness and yet they find it hard to achieve the results. They tend to go in and out of the gym and in the next month, they still look exactly the same, no improvements or anythings. And that exactly can put a hindrance to them continuing what they have started.Learn More
Humans are designed to be able to do the things they wanted to do when they can see that it is paying off and when the brain isn't capable of having that change or that reward in return for the hard work that is being given in such particular goal, chances are they quit. And that is the problem why many don't reach their fitness goals. They quit because they don't see any results or they think that after they've pushed so hard and worked so hard in the gym, it still seems like it isn't working for them.
Sometimes it is in the diet, sometimes it is in the exercise choice. Or it can also be your dedication to your goal. Here, we will talk about exercise instead. We gathered here some of the best exercises out there that can truly build muscles in no time. You have to keep in mind however that no matter how consistent you are with these exercises what still matters is your dedication to your goal and your knowledge on the right ways to build muscles.
Let's start here:
Compound exercises. This is too mainstream and yet a lot of beginners out there are still considering on doing isolation exercises rather than the compound ones and they always ask as to why they are not building muscles. Simply, the answer is that they are not doing compound exercises. The best compound exercises out there are bench press, overhead press, row, squat, and deadlift. These five have been proven to build muscles faster and more than isolation exercises. If you are a beginner, you should be including these big five exercises in your workout regime to maximize all the muscles in your body so you can build strength,.

Pullup. We've come to realize that pullup can be a hard exercise mostly for beginners but you don't have to be afraid of it. What you need to be doing is to do the pull up that you can. For example you do nly 1 pullup today and you cannot do one more, so just settle with that and don't push yourself. The next day you hit it, aim for two until you are comfortable with it. You will later on realize how much you have improved in your pullup. This is one of the best exercises out there that target multiple muscles, particularly the back and bicep.

Dip. Dip is one of the easiest exercises out there that you can just do at home or wherever you are. It targets both the tricep and the chest and is a very good exercises to build those muscles.

Merry Satta
Once you learn yoga here, you are never going to stop doing it. 

Jhone Smith
The right place to help yourself get fit. Also get your ideal workout regimen designed here. 
Beriya Satta
The best place to learn meditation and the ideal way to manage your stress. 
working hours
Sed porttitor lectus nibh.
Monday – Friday8.00AM – 10.00PM
Saturday11.00AM – 10.00PM
SundayClosed
take any class at your free time
flexibly for whole month